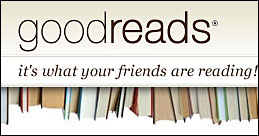 I have so much to write about and it seems as if this has become a picture blog, but my schedule right now is not one that lends itself to much blogging. 🙁 I do hope to catch up at some point….haha! One of the things that I've been meaning to write about is the site,
Goodreads
. Ever heard of it? Well, it's sorta like a facebook for readers. I use it to keep up with books I want to read, read book reviews, etc. I know there are some other great features of the site, although, I haven't taken the time to utilize them much; book groups, author pages, etc. If you're on it or decide to join,
please add me as a friend
. I would love to see what you're reading!