October is National Pizza Month! To commemorate this, I gathered up all my pizza recipes! If you love pizza as much as I do, you're super pumped about that. All of these recipes can be made with homemade dough or refrigerated pizza dough and both will be good using either.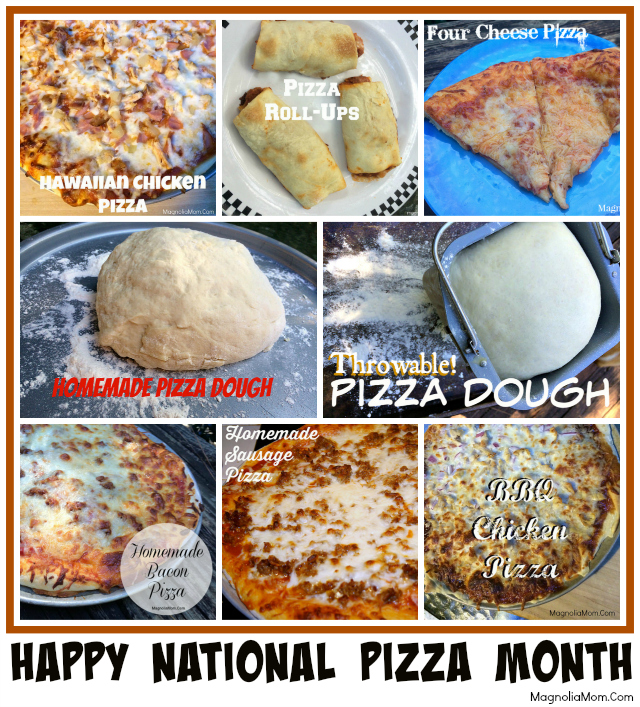 Pizza Dough that you can make in the bread machine.
BBQ Chicken Pizza adds a little variety to your pizza selection.
Hawaiian Chicken Pizza is covered with ham, pineapple, chicken and cheese and is one of my kids favorites.
Homemade Sausage Pizza is my go to pizza. You could easily swap the sausage for pepperoni, if that's your favorite.
Bacon Pizza is great for all you pig lovin' folks out there. I mean, really! Who doesn't love bacon?
Dough You Can Throw made in the bread machine as well!
Pizza Roll-Ups is variation on the normal pizza. I enjoy making these to bring to tailgates and parties as they are easier to transport than regular pizza. They are also great to make ahead and freeze.