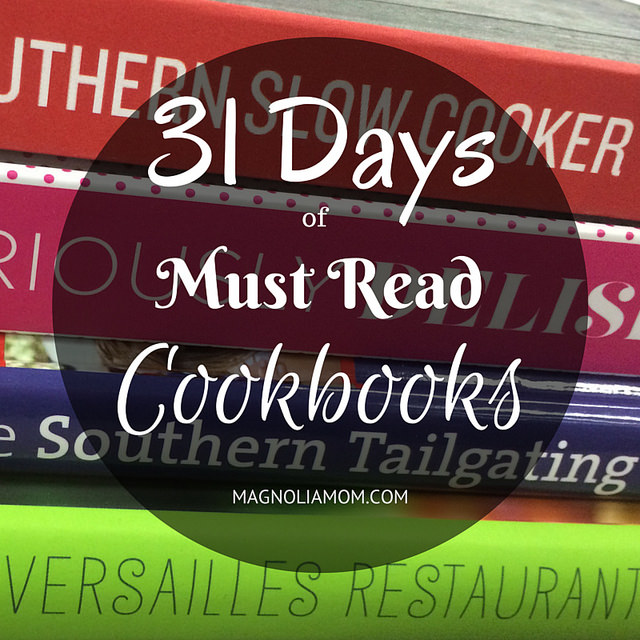 I'm taking part in the 31 days challenge this year. As a collector of great cookbooks, I decided to share 31 must read cookbooks. Some of these books will be books that are part of my collection that I have found useful through the years, while others are books I come across in the library.


Gina Homolka from Skinny Taste recently published a beautiful book. I have loved her recipes from her blog. When I had the opportunity to review her book, The Skinnytaste Cookbook
, I was delighted.
This is not a diet/weight loss book. Gina is encouraging throughout the book and provides healthy food facts and eating tips, that are so easy to implement. I plan to try some of these tips and as well as many of the recipes.
I love the way each recipe is labeled with icons to identify recipes that are vegetarian, gluten free, quick, freezer-friendly, or slow cooker.

Each recipe has a nutrition box that gives you all the pertinent info.

There are lots of brightly colored photos the book.

This book is a must read cookbook because it is a book that promotes being healthy with simple changes to your daily diet that I believe everyone could easily implement. Gina makes this book super easy to use with her icons and nutrition facts.
I received a copy of The Skinnytaste Cookbook from Blogging for Books in exchange for writing an honest review.
Click here to see more from this series.
~~~~~
Here's a few of my favorite 31 Days posts:
*affiliate links included