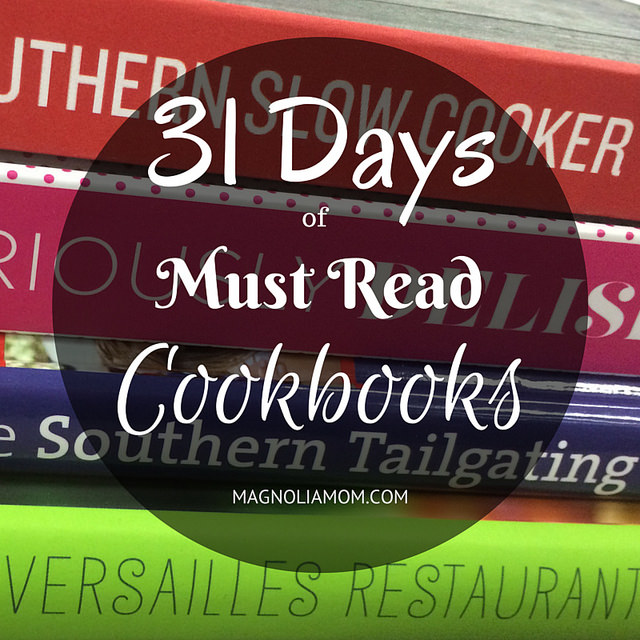 I'm taking part in the 31 days challenge this year. As a collector of great cookbooks, I decided to share 31 must read cookbooks. Some of these books will be books that are part of my collection that I have found useful through the years, while others are books I come across in the library.

Today I'm featuring The Versailles Restaurant Cookbook
by Ana Quincoces that just came out last month. This book actually came across my desk at work today. The bright colors caught my eye immediately. I put it the side so I could give it a glance. I flipped through the pages and absolutely loved the pictures and layout.

After reading a bit of the introduction, it was interesting to learn that the origination of this cookbook is from a Cuban Restaurant in Miami (hence the name of the book: The Versailles Restaurant. I found that interesting, since miami is one of my favorite places.
Versailles
seems like a very welcoming place to relax and enjoy a lovely meal. I'm going to keep this in mind the next time we're in South Florida.
There are several recipes in this book that are calling my name, but the one that is at the top of my list to try first is the Beef Turnovers (pictured above). I'll let you know how they turn out.
This book is a must read cookbook because we all need to add variety to our menus. There are some recipes here that are similar to what many of eat normally with a bit of just a Cuban flair. The Versailles Restaurant Cookbook is a beautiful book with vibrant colors and mouth-watering pictures. Next time you're looking for something a little different, check out this new cookbook by Ana Quincoces.
Click here to see more from this series.
~~~~~
Here's a few of my favorite 31 Days posts:
*affiliate links included