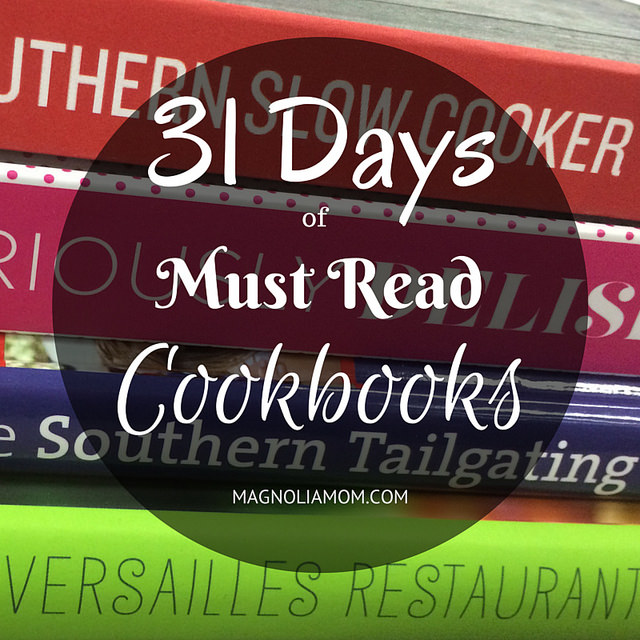 I'm taking part in the 31 days challenge this year. As a collector of great cookbooks, I decided to share 31 must read cookbooks. Some of these books will be books that are part of my collection that I have found useful through the years, while others are books I come across in the library.

Today I bringing you another lovely book I got for my birthday and one of which is perfect for me. It's called The Homesick Texan's Family Table: Lone Star Cooking from My Kitchen to Yours
. I am totally with the author, Lisa, in that I am sometimes a homesick Texan as well.
Lisa has a blog called The Homesick Texan, which I've followed even before her first book called The Homesick Texan Cookbook
came out. Lisa shares gorgeous photos of not only the tantalizing recipes, but also some good ole Texas beauty from bluebonnets to the longhorn.
These Cabelero Cookies are my list of to makes, no doubt!

Here's the longhorn I referred to earlier. If you know anything about Texas, you know that brisket in Texas is like no other brisket. And brisket tacos? Good gracious!

Then, there's this Apple-Jalapeno Dutch Baby Pancake, which sounds so bizarre. I, however, must try it!

This book is a must read cookbook because really, who doesn't love chili, brisket, tacos, and chocolate cake? I love the memories that Lisa shares about memorable meals she had with her family. The pictures are beautiful. And what can I say, I'm a bit biased, because I love me some Texas!
Click here to see more from this series.
~~~~~
Here's a few of my favorite 31 Days posts:
*affiliate links included