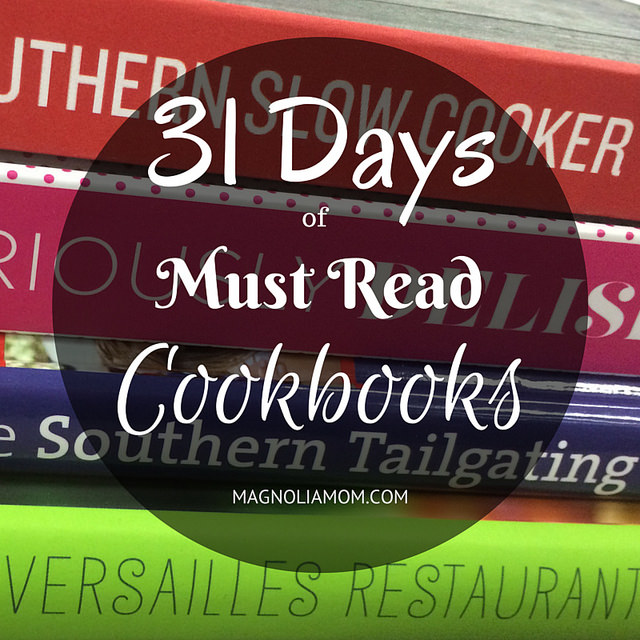 I'm taking part in the 31 days challenge this year. As a collector of great cookbooks, I decided to share 31 must read cookbooks. Some of these books will be books that are part of my collection that I have found useful through the years, while others are books I come across in the library.

I guess this we United Cakes of America: Recipes Celebrating Every State
by Warren Brown.
This book is a must read cookbook because this book is just beautiful and I guess it's just the teacher in me that loves state themed books. You will learn a little (or maybe a lot). I mean really, who's heard of a Bizcochito Cake or a Kuchen?
Click here to see more from this series.
~~~~~
Here's a few of my favorite 31 Days posts:
*affiliate links included