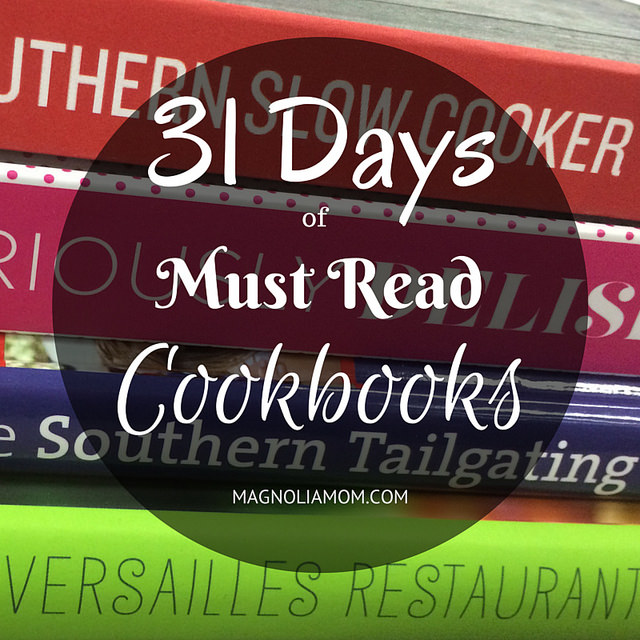 I'm taking part in the 31 days challenge this year. As a collector of great cookbooks, I decided to share 31 must read cookbooks. Some of these books will be books that are part of my collection that I have found useful through the years, while others are books I come across in the library.

Today the cookbook I'm featuring is called Southern Living Best Loved Cookies: 50 Melt-in-Your-Mouth Southern Morsels
. I found this in the library while perusing the stacks. I love cookies and really I can't imagine anyone who doesn't! Since I try not to buy cookies, I am always looking for new cookies to make.
This book is a must read cookbook because this book has lovely pictures with lovely recipes; side by side. Cookies are a great go to item to make for church functions, a quick gift, or just an afternoon snack. This book presents 50 cookie recipes ranging from the good old stand by; chocolate chip to a savory cookie; the rosemary shortbread cookie. A little bit of fancy and a whole lot of fun!
Click here to see more from this series.
~~~~~
Here's a few of my favorite 31 Days posts:
*affiliate links included