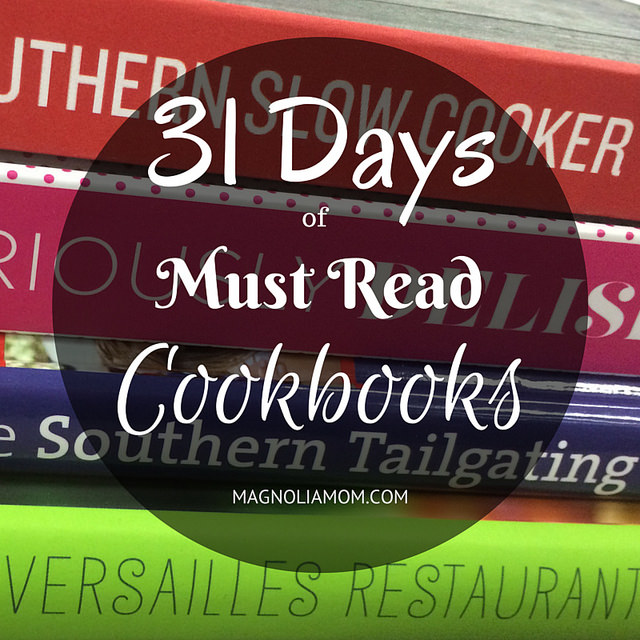 I'm taking part in the 31 days challenge this year. As a collector of great cookbooks, I decided to share 31 must read cookbooks. Some of these books will be books that are part of my collection that I have found useful through the years, while others are books I come across in the library.

Have yall heard of Hungry Girl? She started off as a blogger and then ended up with a cooking show and now writes books. I was so excited when she started publishing. I have 2 of her books. I think Hungry Girl 1-2-3: The Easiest, Most Delicious, Guilt-Free Recipes on the Planet
is a great cookbook, because the recipes are easy and healthier.
I just recently got this book so I haven't had a chance to try too many recipes from this one. These are on my list:

It's super helpful to see the nutrition facts listed for each recipe!
This book is a must read cookbook because the recipes are easy, delicious, and "guilt-free!" What more could you ask for?
Click here to see more from this series.
~~~~~
Here's a few of my favorite 31 Days posts:
*affiliate links included