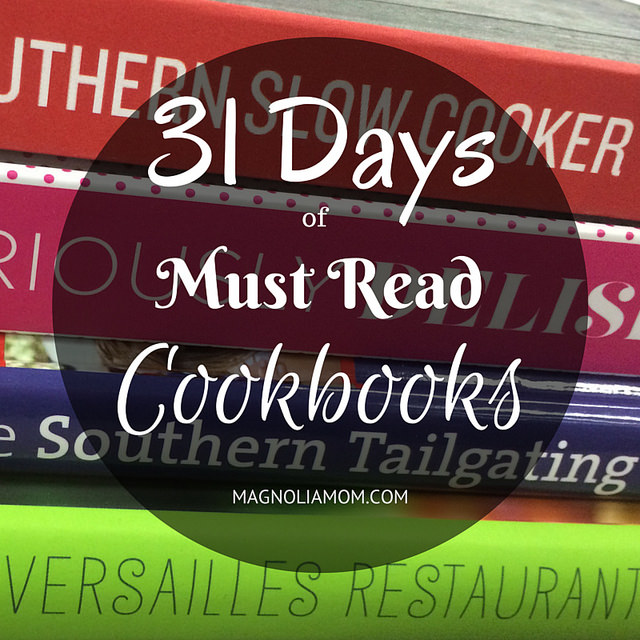 I'm taking part in the 31 days challenge this year. As a collector of great cookbooks, I decided to share 31 must read cookbooks. Some of these books will be books that are part of my collection that I have found useful through the years, while others are books I come across in the library.
I am probably in the minority in that when I get a cookbook, I read it like a novel; cover to cover.
The Kitchn Cookbook: Recipes, Kitchens & Tips to Inspire Your Cooking
is 304 pages of absolute cookbook "gold"! Many previous reviews of this book said this book was great for those new to cooking or who are just starting out in the kitchen. I tend to disagree with that, as I have been cooking for years and I still find this book to be abundantly helpful.
The first few chapters of the book that talk about getting your kitchen setup with the tools that are needed and how to care for them had some key information I found quite useful. This book interesting and easy to read.
The last 3 sections of the book that discusses stocking the pantry, essential cooking skills, and then, finally, recipes were even more insightful. I loved the last chapter that introduces how to plan for parties and other gatherings. The Kitchn is not only a beautiful book, it is also full of great information for any level cook.
Check out the authors, Sara Kate Gillingham and Faith Durand, on their blog at the kitchn.
I received a copy of The Kitchn from Blogging for Books in exchange for writing an honest review.
Click here to see more from this series.
~~~~~
Here's a few of my favorite 31 Days posts:
*affiliate links included